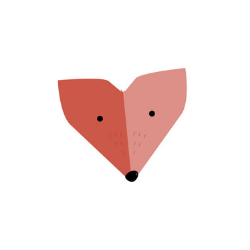 mirakeereposter
here's to the words that touch my heart/ since v all r one big family, I want to show off some of the best stuff follow back for getting reposted
mirakeereposter

220w

Guys like the posts.

It boosts every writer's confidence.

Grey

Adam and eve, those white and black lovers never knew about the shades their each kiss made

Now love is grey
and not just fifty , it has a million shades.

Nishtha
©nishthapanday

Did you cremate that pain longback?

It must have been tough
It must have been rough
You seem to have grown
The world loves new mature

Do you still think about it?
Do you want a closure?
Do you still regret that silence?
Is that why you are never sober?

Does your heart feel alright?
Do you feel the needles piercing?
Does it burn sometimes?
Do you feel the old you missing?


Do you remember it now?
You shouldn't remember it now
Remembering it is toxic,
Let us move on now.

Nishtha
©nishthapanday

Why solo?

Its the earth I am talking about,
Its the human ego that fall out
The journey of war is untrue,
Man lost in a desert is soul's virtue
Love truly and let frequencies shout.

Nishtha
©nishthapanday

mirakeereposter

249w

Tears of the Cross.

Desired not I
that on the shoulders of another
my cross weighed

But the thorns of life
from which my heart is vitiated
and my soul jaded presses me
into this coffin that I do not fit

These shimmy feet of I
refuses to bristle but the grounds
where the lights dimmed, I call not home

Should I be a slave at home,
my heart would be more baronial
than to receive the crown of a strange land; crawl I shall till I reach home should my feet fail me

Tears of the cross,
this soul thirsts and pants for thee
Let the bells of expiation sound as the day
slips into eviternal darkness
that to the skies I will glisten a smile

©kwaku_kyereh

Betrayl..a new sunrise !!!

Fed up of this fake smiles,
Fed up of this masked whiles,
Fed up of this all-time cries,
Fed up of this moroon's tries,
Just fed up of the unspoken-spoken lies,
It's time for a betrayl now,
It's time for a mirthy arrival now,
Needed a new sunrise now,
Yes its time came for a new morning,
Time for a new journey's beginning,
It's time for a smile a bit more wider,
With no falacy, no concealer,
It's time for a bye-bye to all your sufferings,
Giving your hurted heart a chance for healing,
Agonized a lot, disguised a lot,
Heartbreaks alot, heartaches alot,
Now its time for a happier slot,
It's time for a new dawn,
With beautiful melody, birds chirpy all around,
It's time for a betrayl to the teary eyes,
Burying the angst, bringing the golden shine,
It's time for a betrayl to the own droopy session,
Removing the venor, glamming up with dazzling fulguration,
It's time for a betrayl to the bloody blacky shadow,
Uncovering your new incarnation with full propitious blow,
It's time for a betrayl to the crying broken me,
Showing it a new road to glee,
Stealing out the forgotten shining confident me,
Yes it's time darling, to be the marshal of your show again,
To bring the dawn once again,
lost once in your insane,
Yes It's time, it's time to be ready to betray the dusky murk again and again.......

©pearlll15
Kritika.......

"That one unexpected event is enough to bring down a series of beautiful and chaotic episodes into our lives."

©Ashwin Derick

Temptresses

Her trenchant glance play unsung lullabies
Her Rapunzel-esque hair shimmers with the spring tide
Like a paragon charmer
Let's cascade her tresses up her rotund hips
Like a parenthesis,
Enamoured a shy smile curving her lips.
Silence leers through those silken slide,
Yearning whispers through the arching spine:
She's the enchanting temptresses
..that deliquesce in the cataclysmic transgress !
Unraveling those secrets ...
Basked in the sunshine of your melodious nocturnes,
Smitten with the maestro of your baritone
My articulated desires ,..
Like spires of deliriums..
Spirals up like whips of smoke;
Those begone nights lustful to moan,
Sweetheart,
Tonight let me be thine chaperone !


©saumyaas

When everyone wanted to see you real

I fell for your mask

"KINDNESS"

No special skills or talents required.
Every time you show kindness you are not only sharing a little part of you...
You are also giving back a little part of them.